News
Side notes on north glass build America's participation
type:最新资讯
date:2017-10-09
On September 12 - 14, glass build America was solemnly held in the Georgia world conference center in Atlanta, USA in 2017.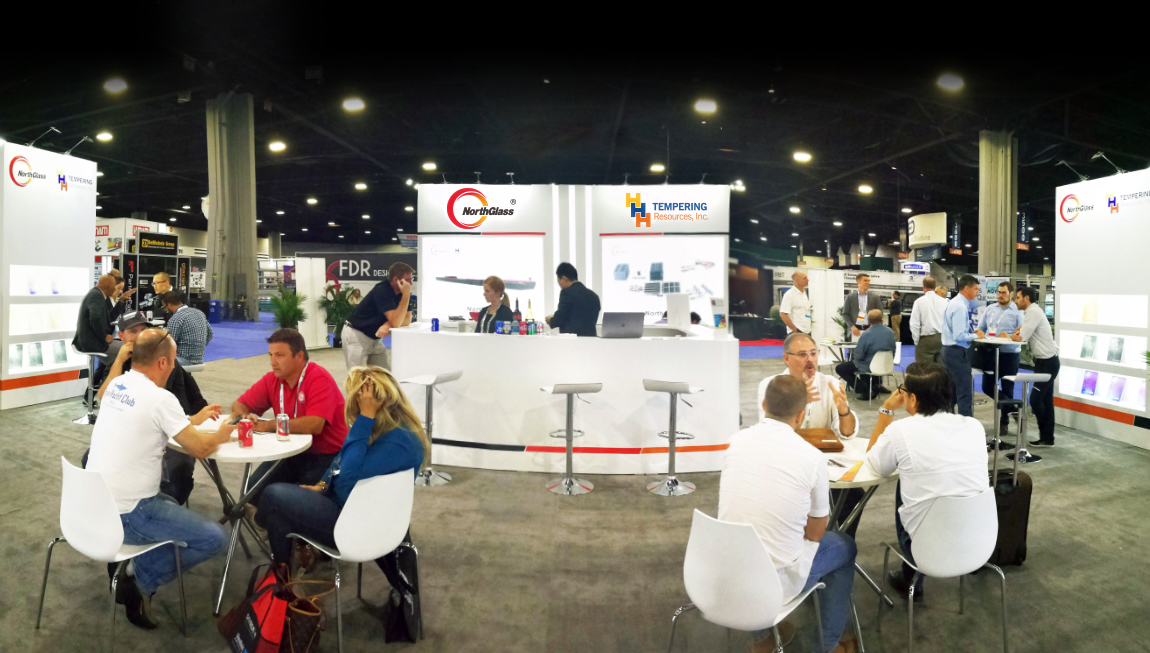 Beibo, as an enterprise with many years of overseas market experience, joined hands with several divisions of glass processing equipment and glass processing products as well as the north American agent " hhh temperature resource, Inc." to exchange with the industry.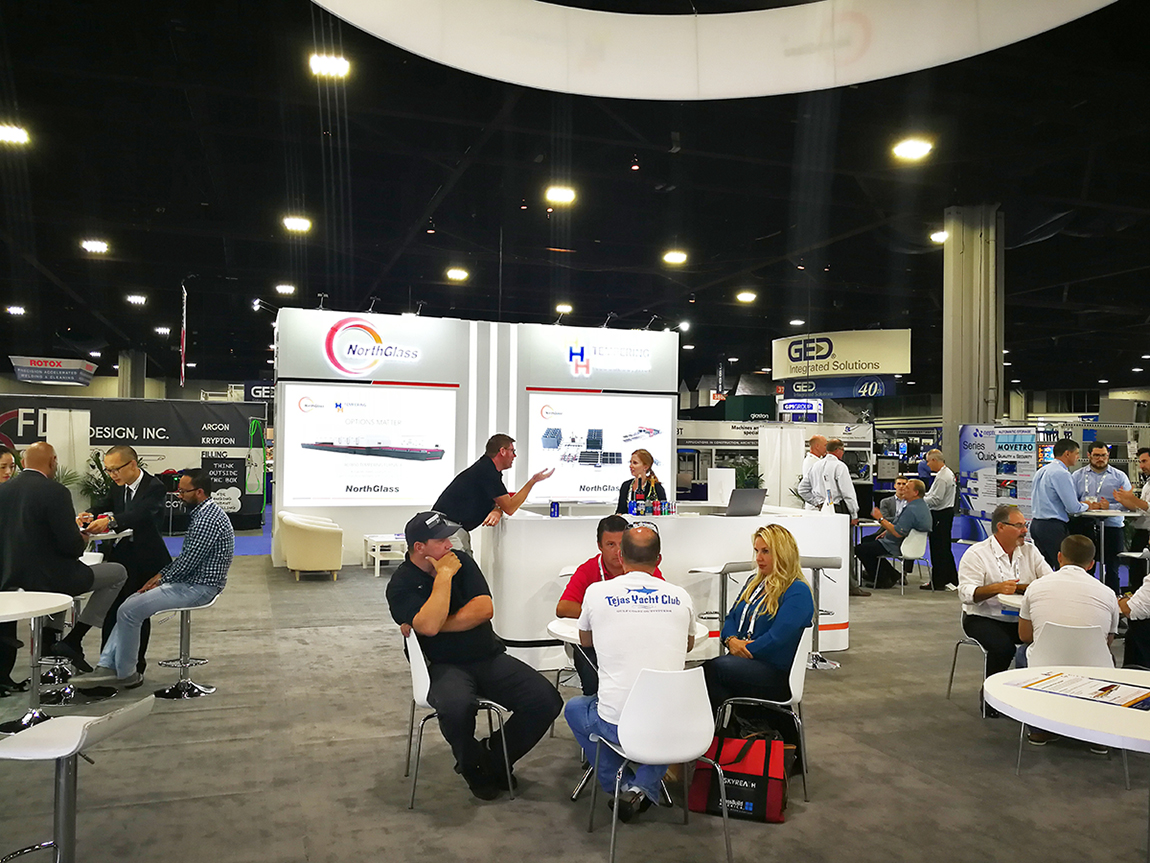 On the first day of the exhibition, Atlanta was hit by hurricane irma, which affected the entire city's public transportation system and forced the closure of the Atlanta international airport. Traffic was blocked, and the venue for the first day of operation was empty. however, the north glass booth welcomed the first batch of guests - customers from los Angeles. due to previous concerns about the fifth generation convection technology of the north glass a series, the gapless convection furnace, this time I came to consult. after detailed understanding of the latest technology of the north glass, I finally signed a contract of intent.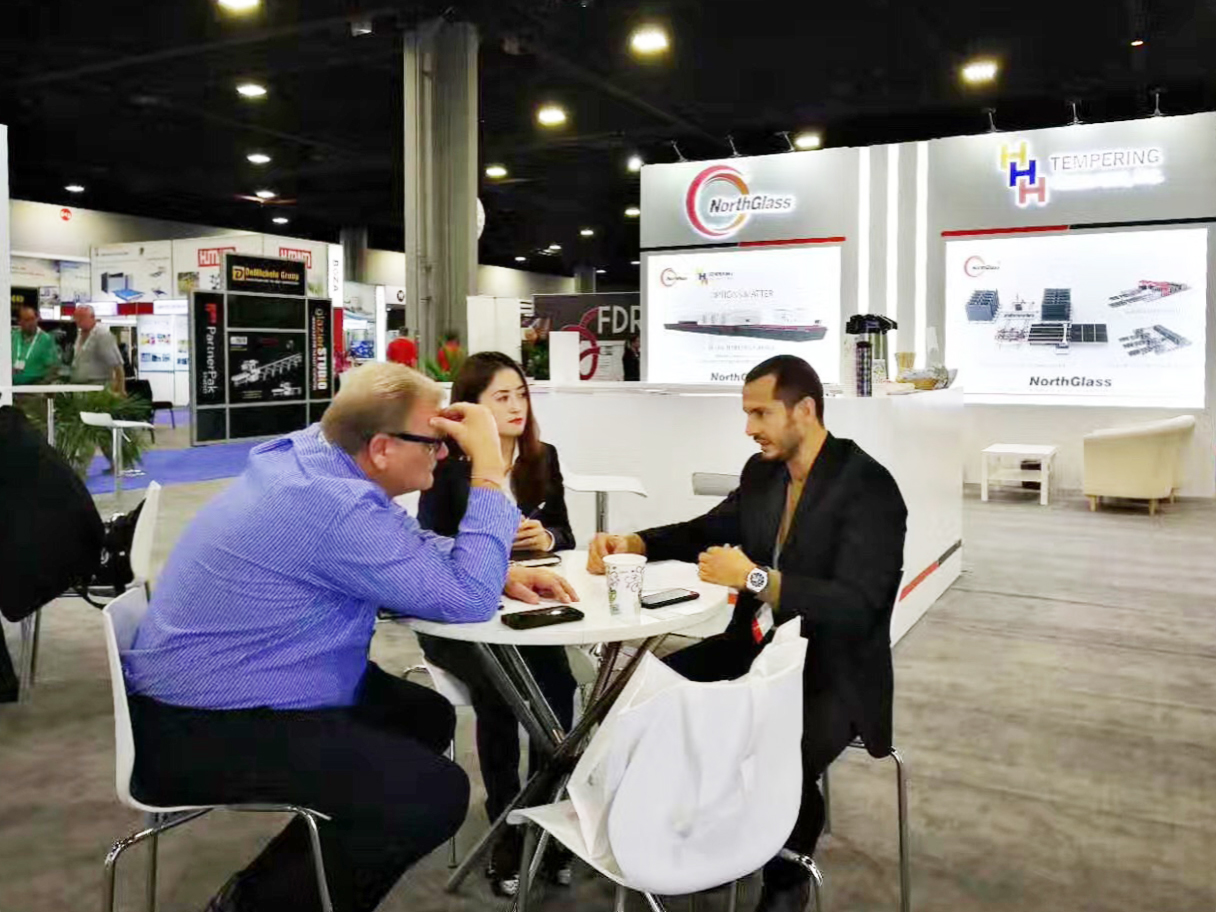 Make new friends and don't forget old ones. Beibo always regards service and customer satisfaction as the top priorities of its work. long-term high-quality service has also received feedback from old customers. on the second day of the exhibition, an old Atlanta customer specially visited beibo exhibition and signed an intention purchase contract for two pieces of equipment at one time. A world-renowned bent tempered glass manufacturer who bought 6 Taipei glass tempering furnaces plans to build a new company in south America, so this time he paid a special visit to the north glass booth. after detailed technical discussions and business negotiations, he initially signed an intention purchase contract.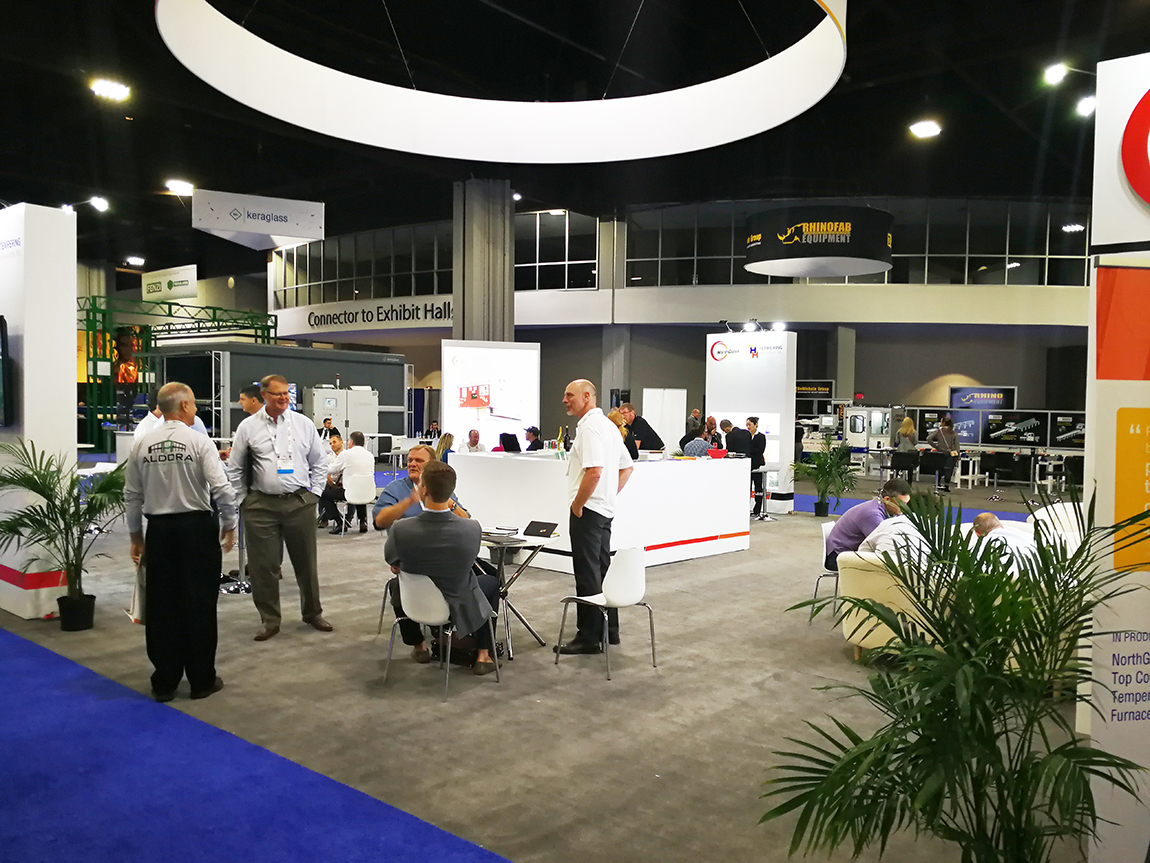 In this exhibition, north bo signed a total of 8 purchase contracts, including 5 in north America and 3 in south America. Rooted in the north American market, we rely not only on excellent products, but also on our untiring pursuit of service.